WHO WE ARE?
Draslaric Holding Group Corporation (DHGC), also known as Draslaric Group (DSRG) as our main subsidiary retail group, is a holding company established at Delaware, U.S.A., that self-acquires, funds, and angel invests on unique companies worldwide. In order to align to our mission and vision, Draslaric Holding had acquired a total of 73 metaphysical companies worldwide, together with 4 in-house international subsidiaries, Draslaric® (Brand), HODRATS™ (Brand), Foretellic, and 降龙玄, which offers all types of metaphysical products and services, providing a full and comprehensive array of metaphysical solutions with Draslaric Group. In efforts on further development, Draslaric Holding is also investing on unique and disruptive Retail Tech, Engineering, Fintech (Payment), Hospitality and Bio Tech Industry. All of Draslaric Holding's subsidiaries and investments, except in-house subsidiaries, are and will be remained legally confidential due to fair competition, and eliminating conflict of interests.
OUR PORTFOLIO
Draslaric Holding Group Corporation (DHGC) is a self-funded acquisition and investment holding corporation. We are not looking and have no intentions in looking for investment funds and investors from external parties.
2,200+
FULL-TIME EMPLOYEES
TYPES OF INVESTMENT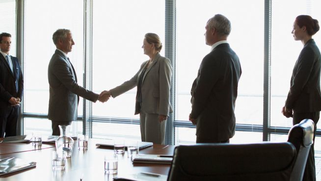 ACQUISITIONS
We acquires companies running it as independent subsidiaries, without management interests.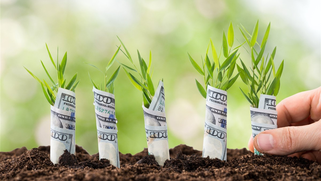 SEED FUNDINGS
We focuses on self-seed funding on companies during their pre-seed and Series A round.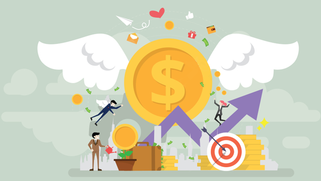 CORPORATE ANGEL
We are committed to matchmake potential companies into our circle of network and resources.
INDUSTRIES OF INTERESTS
DHGC prefers and focuses on unique and disruptive businesses of the listed industries, however, we are not limited to the list in our investments.
RETAIL & RETAIL TECH
PAYMENT FINTECH
BRANDS & PRODUCTS
HOSPITALITY
BOARD CHAIRMAN
JARIUS DRASLARIC
Group Chief Investment Officer DHGC Presiding Master DSRG Singapore
BOARD DEPUTY CHAIR
MICHAEL JOHNSON
Group Chief Executive Officer DHGC United States
JASMINE LEONG
Board Vice Chair Group Chief Product Officer DHGC & DSRG Singapore
MARY-GRACE TEO
Executive Board Director Group Chief Financial Officer DHGC Malaysia
DARREN GOH
Executive Board Director Group Chief Operation Officer DHGC United States
ANDREW TAN
Nominee Board Director Non-Executive Board Director DSRG Singapore
ALICIA STONE
Board Treasurer Regional Director (America) DHGC United States
PASCUAL SMITH
Board Secretary Regional Director (South Asia) DHGC & DSRG Singapore
XUE HUI REN
Board Vice Treasurer Regional Director (North Asia) DHGC & DSRG Hong Kong
MCKENZIE TAYLOR
Board Vice Secretary Regional Director (Europe) DHGC London
OLIVIA COOK
Board Member Deputy Regional Director (America) DHGC United States
LYNN WONG
Board Member Deputy Regional Director (South Asia) DHGC & DSRG Singapore
LEE LILIN
Board Member Deputy Regional Director (North Asia) DHGC & DSRG Hong Kong
SOPHIA BROWN
Board Member Deputy Regional Director (Europe) DHGC London